A unique bridge that resides about 15 miles south of Lincoln has given Tuan reason to feel confident. In 2002, Tuan and the Nebraska Department of Roads made the 150-foot Roca Spur Bridge the world's first to incorporate conductive concrete. Inlaid with 52 conductive slabs that successfully de-iced its surface during a five-year trial run, the bridge exemplifies the sort of targeted site that Tuan envisions for the technology.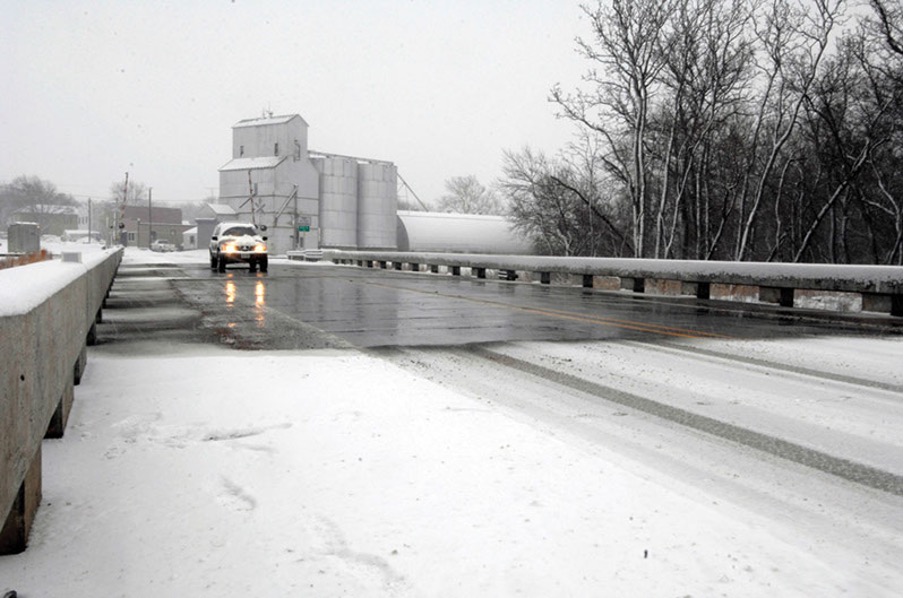 The concrete mix's designer, UNL professor of civil engineering Chris Tuan, has added a pinch of steel shavings and a dash of carbon particles to a recipe that has literally been set in concrete for centuries. Though the newest ingredients constitute just 20 percent of Tuan's otherwise standard concrete mixture, they conduct enough electricity to melt ice and snow in the worst winter storms while remaining safe to the touch.
By replacing the limestone and sand typically used in concrete with a mineral called magnetite, Tuan has shown that the mixture can also shield against electromagnetic waves. Cell phones are unable to receive service for example and the conductive concrete may be useful in shielding against espionage.
University of Nebraska-Lincoln
Nebraska Today
By Scott Schrage
University Communication
For morinformation visit news.unl.edu