Our Aim is to be

the Best in Our Industry
(Not necessarily the biggest)
We want to be your first port of call every time.
What we do
FCS Concrete Repairs is a
Remedial Builder specialising
 in all forms of concrete repair and protection and can recommend and provide the best solutions to any concrete problems.
FCS Concrete Repairs is a Remedial Building company specialising in concrete remediation, crack injection, protective coatings, concrete polishing, waterproofing and leak sealing, and structural strengthening. This is a diverse list of services which can be utilised to resolve many problems associated with asset protection and remediation. This applies to all sectors from large residential to commercial and industrial buildings, to public sewerage, water and drainage infrastructure, to bridges, roads and rail, to water storage reservoirs and dams, to general marine and coastal infrastructure.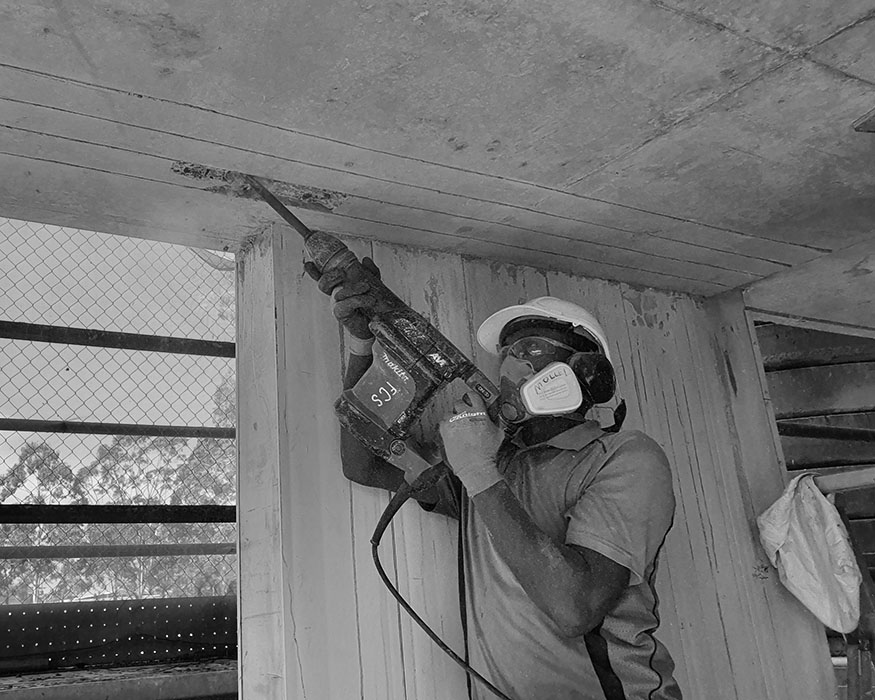 Culture
One team, One Family
In the "One Family" culture, Teamwork and communication is important for morale and staff performance depends on everyone working safely and smarter. We want to be innovative and our aim is to be your first choice when the next project comes up. For this reason we must be capable and credible to protect our future and the future of the business.
We encourage our staff to be involved in the company's site management and operations, and to be proud of their achievements. Personal satisfaction in the work that they do is key to a happy and stable workforce. This "One Family" culture is key to the future of the Company.
Our policies
FCS Concrete Repairs have established the following Policy Statements in order to maintain a professional and disciplined operation:
Quality Policy
Environmental Policy
WHS Policy
Drug & Alcohol Policy
Sexual Harassment Policy
Smoke-free Workplace Policy
Rehabilitation Policy
Skills & Training Policy
Waste Management Policy
Modern Slavery Policy
Mental Health & Wellbeing Policy
Crystalline Silica Control Measures Policy
We want to establish a long term and trusted relationship with our clients and a work environment which encourages our staff to accept responsibility and complete their assigned duties in a friendly manner and to the best of their ability.
Our Industry Association
FCS Concrete Repairs Pty Ltd are Corporate Members of the Australasian Concrete Repair & Remedial Building Association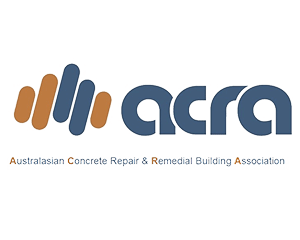 An important development in the Company systems has been the successful implementation and accreditation of our Integrated Management System "IMS". The IMS has all of the quality ticks and is fully compliant with the following International Standards:
ISO 45001:2018 Standard for Occupational Health and Safety Systems
ISO 9001:2015 Standard for Quality Management Systems
ISO 14001:2015 for Environmental Management Systems
These Standards apply for health & safety, quality and environmental management and are independently audited each year by MSC Global to ensure that the systems are maintained and improved as required by the Standards.
Our Contractor's Licence
Contractor's Licence No. 292418C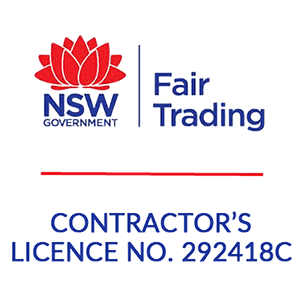 Our Other Qualifications
FCS Concrete Repairs also hold current  Prequalification Certificate No. 036566 for the  online contractor WHS prequalification system.

Our Company Structure
Each role is important to make the magic happen