When it comes to reinforcing concrete beams, the choice between carbon fibre and steel plate holds significant implications for structural durability, performance, and long-term maintenance. While both materials offer reinforcement solutions, carbon fibre emerges as a superior option, boasting numerous benefits that ensure not only effective reinforcement but also long-lasting reliability. In this in-depth analysis, we explore the advantages of carbon fibre over steel plate, highlight its applications, and discuss the distinct benefits of choosing carbon fibre over steel rebar for concrete reinforcement.
Carbon Fibre vs. Steel Plate: Unveiling the Advantages:
Strength and Weight Ratio: Carbon fibre exhibits an extraordinary strength-to-weight ratio, outperforming steel plate in this regard. Its lightweight nature allows for seamless installation without introducing excessive load to the structure.
Durability and Corrosion Resistance: Unlike steel, carbon fibre is inherently corrosion-resistant. In aggressive environments or high-moisture areas, carbon fibre remains unaffected, ensuring the structural integrity of concrete beams over time.
Flexibility and Adaptability: Carbon fibre's flexibility and adaptability make it ideal for reinforcing complex shapes and curves, ensuring uniform support throughout the entire beam structure. It conforms effortlessly to the contours of the concrete, leaving no weak points.
Ease of Application: Carbon fibre reinforcement involves a streamlined process, requiring minimal intrusion during installation. Unlike steel plate, carbon fibre eliminates the need for extensive structural alterations and reduces downtime.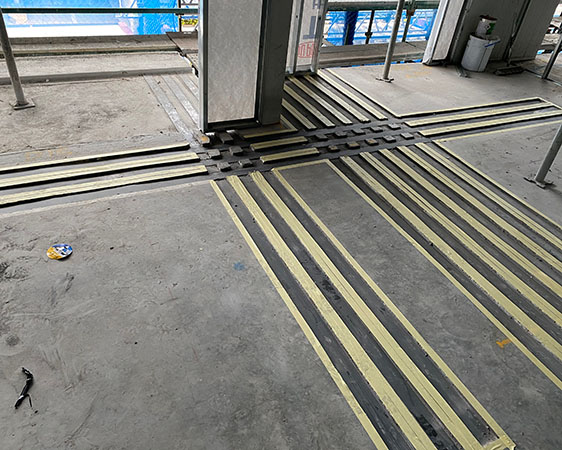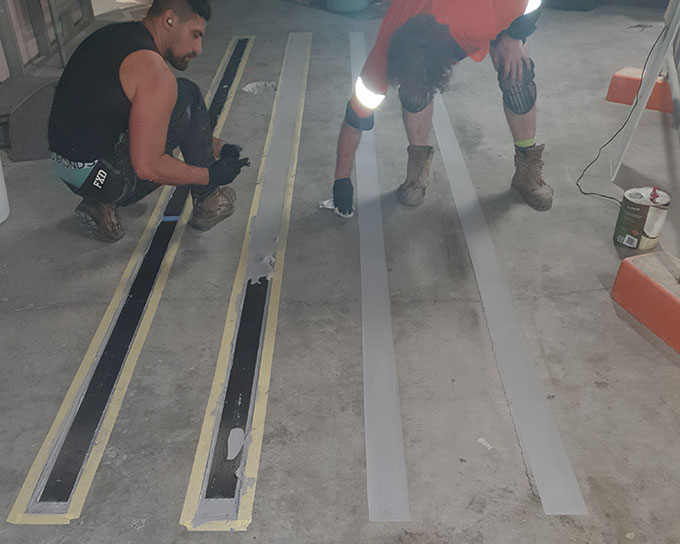 Advantages of Carbon Fibre vs. Disadvantages of Steel Plate:
Minimized Structural Impact: Carbon fibre's lightweight and non-invasive application minimizes disruption to the existing structure. In contrast, steel plates often require substantial modifications to accommodate the added weight.
Corrosion Resistance: Carbon fibre's immunity to corrosion eliminates the risk of degradation over time, a concern commonly associated with steel plates subjected to moisture and harsh environmental conditions.
Sleek Aesthetics: Carbon fibre's slender profile ensures a visually appealing reinforcement that seamlessly blends with the concrete, unlike steel plates that can appear bulky and obtrusive.
Longevity: Carbon fibre's ability to withstand dynamic forces and stress ensures its longevity, surpassing the potential fatigue and degradation issues often linked with steel plate reinforcements.
Carbon Fibre Reinforced Concrete vs. Steel Rebar:
The use of carbon fibre for concrete reinforcement offers distinct benefits over traditional steel rebar:
Enhanced Strength: Carbon fibre's remarkable strength-to-weight ratio provides superior reinforcement without adding substantial load, ensuring concrete beams can support heavy loads without sacrificing aesthetics.
Corrosion Elimination: Carbon fibre's corrosion resistance eliminates the risk of rust-induced structural degradation, extending the lifespan of the concrete beams and minimizing maintenance.
Flexibility and Crack Control: Carbon fibre's flexibility and uniform distribution of stress effectively prevent cracks from spreading, maintaining the structural integrity of the concrete.
Epoxy vs. Cementitious Repair: A Brief Comparison:
Cementitious repairs have been a conventional choice, but they fall short in several aspects:
Bonding: Epoxy's superior bonding capabilities outshine cementitious products, leading to more robust and lasting repairs.
Flexibility: Epoxy's flexibility allows it to move with the structure, accommodating slight shifts and movements that can cause cracks.
Aesthetics: Epoxy's transparent finish ensures an inconspicuous repair, blending seamlessly with the existing brickwork, while cementitious repairs can be visually noticeable.
Application Favouring Carbon Fibre:
In applications where space is limited, and the structure cannot accommodate the bulkiness of steel plates, carbon fibre emerges as the preferred choice. Its slim profile and lightweight nature make it ideal for reinforcing beams in confined areas, preserving the aesthetics and functionality of the space.
In conclusion, the myriad advantages of carbon fibre over steel plate for reinforcing concrete beams are undeniable. Its strength, durability, corrosion resistance, and flexibility offer a superior solution that ensures reliable and long-lasting reinforcement. As a leader in concrete repair and reinforcement, FCS Concrete Repairs, Remedial Builders, excels in providing cutting-edge carbon fibre reinforcement solutions, positioning us as a trusted and knowledgeable provider in the field. Choose the reliability and resilience of carbon fibre – a reinforcement choice that truly stands the test of time.