What is Epoxy Crack Injection?
Cracks in concrete structures are a common problem, and if left untreated, they can cause serious damage. Fortunately, there are different types of crack injection methods available, including polyurethane and epoxy crack injection. In this blog post, we will discuss the differences between these two methods:
Epoxy crack injection involves injecting an epoxy resin into a crack in the concrete. The resin fills the crack and hardens to create a strong bond. This method is typically used for larger cracks and for cracks that are not actively leaking water.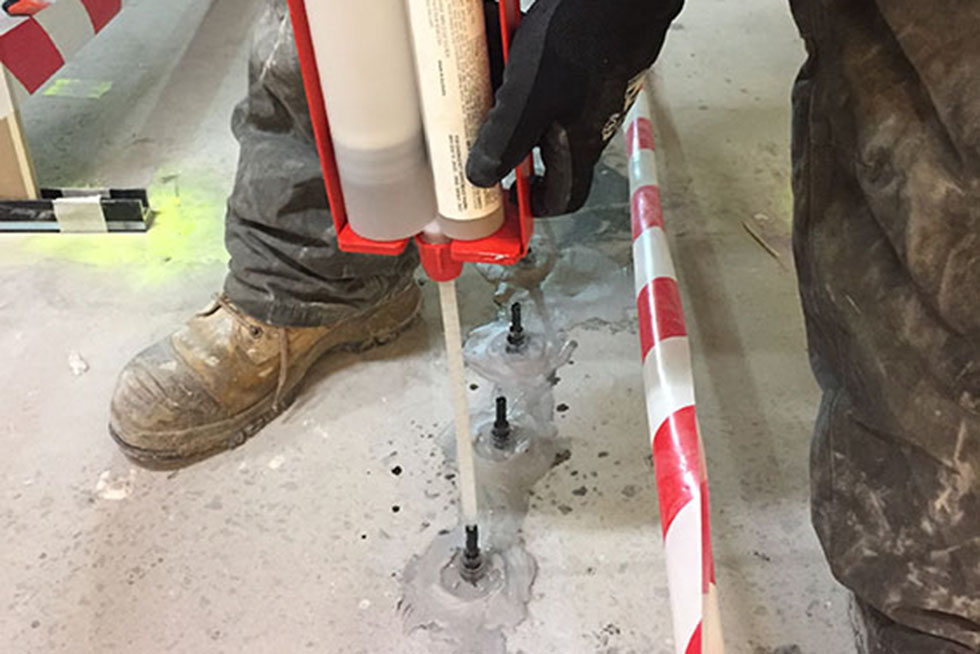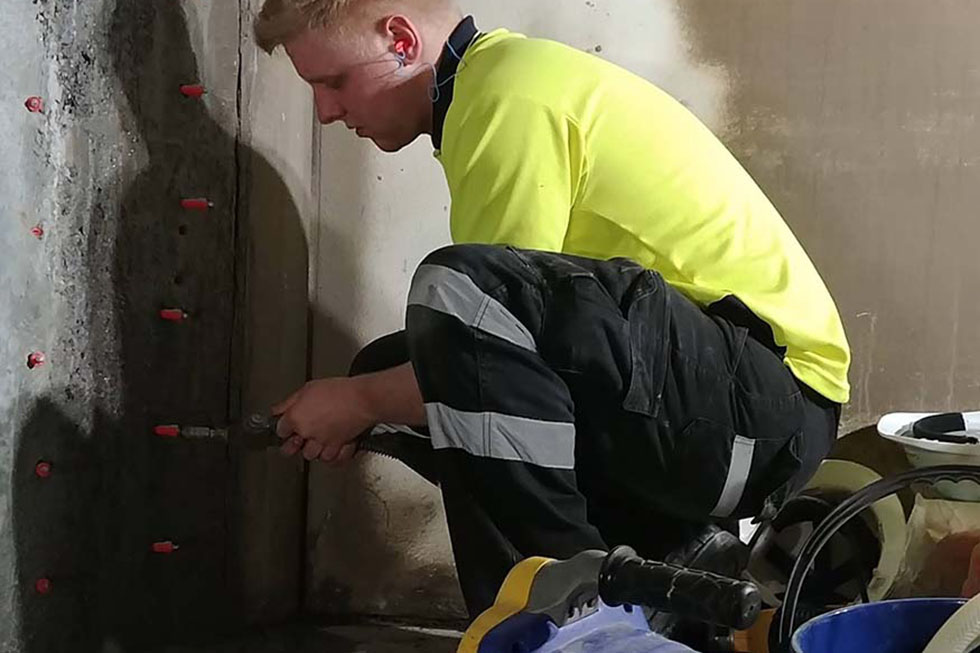 What is Polyurethane Crack Injection?
Polyurethane crack injection involves injecting a liquid polyurethane resin into a crack in the concrete. The resin then expands to fill the crack and create a seal. This method is typically used for small cracks and for cracks that are actively leaking water.
What are They Used For?
Both polyurethane and epoxy crack injection methods are used to repair cracks in concrete structures. They are used to remediate concrete cracking and prevent further damage and/or water ingress.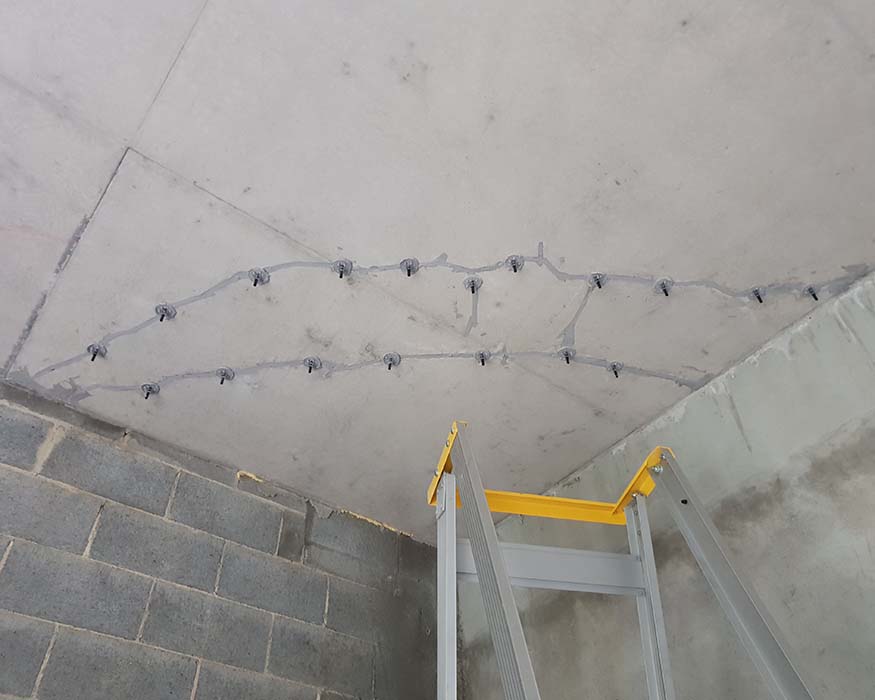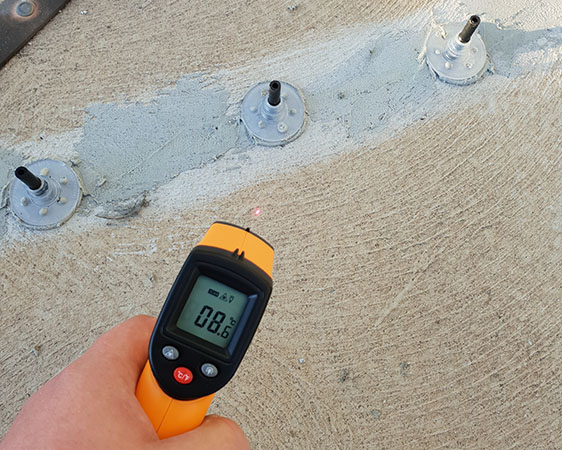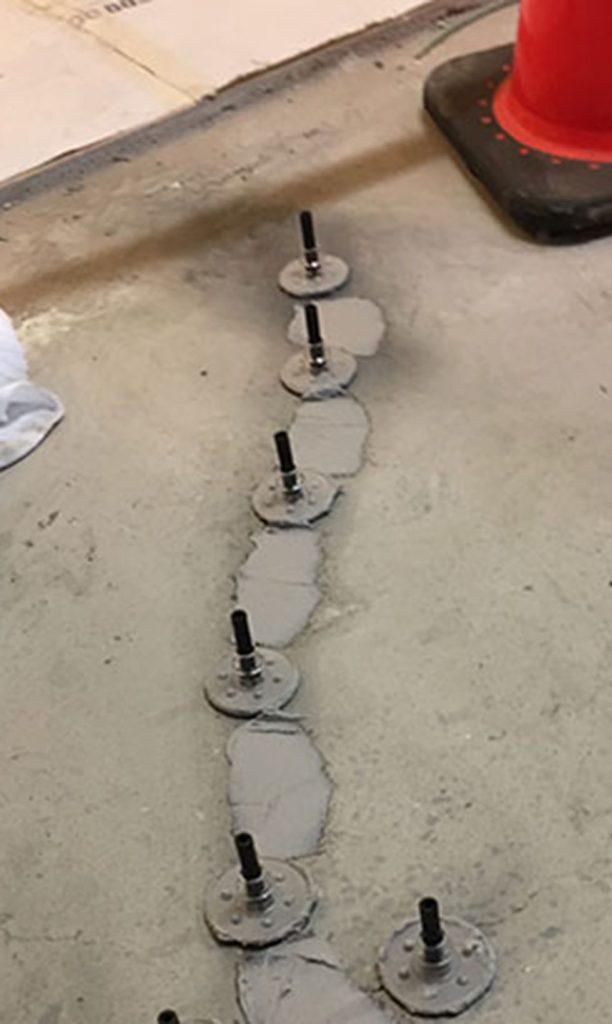 Characteristics of Epoxy versus Polyurethane Crack Injection
Epoxy Provides a Stronger and More Durable Repair.
Epoxy is a much stronger and more durable material than polyurethane but is not flexible and does not expand with movement in the structure as does polyurethane. Epoxy forms a hard, rigid bond with the concrete, whereas polyurethane is a flexible material.
Where there is movement in the cracks Polyurethane may be the better choice due to its flexibility and ability to expand.
Epoxy Injection Performed at Low Injection Pressures
Epoxy crack injections are typically performed at lower injection pressures (20-200 psi) and with surface mounted ports. Polyurethane crack injection is often performed at higher pressures to move the expanding foam through the cracks with special injection pumps and packers installed into drilled holes. The injected polyurethane is supposed to fill the crack through the entire thickness of the structure thereby preventing water from entering the crack.
Better for Structural Repairs
Epoxy crack injection is the preferred method for structural repairs because epoxy is a rigid material, it can be used to repair cracks in load-bearing concrete structures, such as foundations, walls, and beams. The tensile strength and compression strength of cured epoxy is typically much greater than the strength of concrete making epoxy a good choice for structural crack repair.
Polyurethane, on the other hand, is not strong enough to be used in structural repairs.
Better Adhesion to Concrete
Epoxy has better adhesion to concrete than polyurethane.When injected into a crack, epoxy forms a strong bond with the concrete, creating a seamless repair.
Epoxy Requires Dry Conditions
Epoxy typically has reduced adhesion to wet and saturated surfaces. Dry conditions are required.
Polyurethane injection foams and resins can be used in adverse conditions in wet and dry applications regardless of the condition of the crack. The crack can narrow or wide, and actively leaking. Polyurethane injection foam is primarily a water activated sealant or leak-seal grout with expanding properties during reaction with moisture. The cured product creates a compression seal of varying flexibility.
Water Stop and Structure Preservation
Epoxy cannot be used for actively leaking cracks. Epoxy resin needs to be contained in a crack until cured sufficiently to achieve full strength.
The rapid curing of polyurethane and the chemical expansion of the polyurethane foam (typically 2-40 times its original volume) makes polyurethane very effective at filling voids within the concrete which is beneficial when stopping a gushing leak.
Resistant to Chemicals and Moisture
Epoxy is more resistant to chemicals and moisture than polyurethane. This makes it a better choice for repairs in areas that are exposed to harsh chemicals or moisture, such as parking garages, industrial facilities, and basements.
Better Aesthetic Results
Epoxy crack injection provides a smoother and more seamless repair than polyurethane. Because epoxy hardens to a rigid finish, it can be sanded and painted to match the surrounding concrete, providing a more aesthetically pleasing result.
Conclusion
The choice between Epoxy and Polyurethane depends on the moisture conditions and the structural requirements of the repair. At FCS Concrete, we understand the importance of choosing the right crack injection method for your concrete repairs, that's why we offer the best advice and best concrete repair services in Sydney. Our team of experienced professionals will assess your concrete structure, determine the best course of action, and provide a high-quality repair that will restore the structural integrity of your building.
Don't wait until it's too late. Cracks in concrete structures can cause serious damage if left untreated. Contact FCS Concrete today to schedule an inspection and learn more about our crack injection services.