Cracks in concrete need to be repaired as they are a potential threat to the viability of the steel reinforcement within the concrete structure due to the ingress of water. Water quickly causes the internal reinforcement to corrode, expand and cause the encasing concrete to fracture and break away.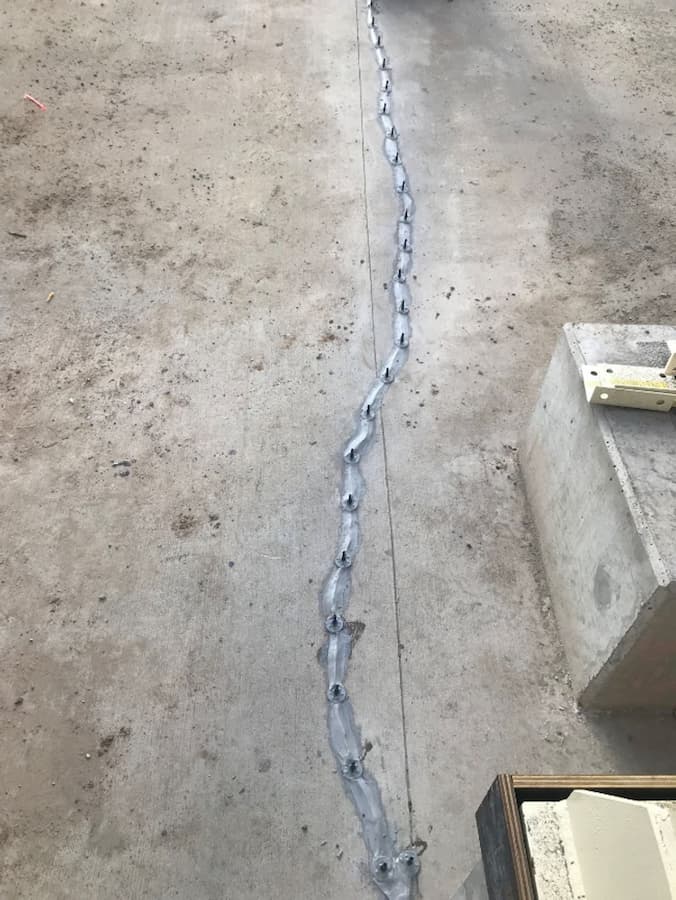 Early treatment will prevent this process from taking place and enable the injection of epoxy resins or polymers into the cracks. Once the process of corrosion is allowed to occur then a costly repair is necessary and the steel reinforcement needs to be treated or replaced to prevent failure of the structure due to a recurrence of the corrosion process or the need for further expensive repairs.
THE CRACK INJECTION PROCESS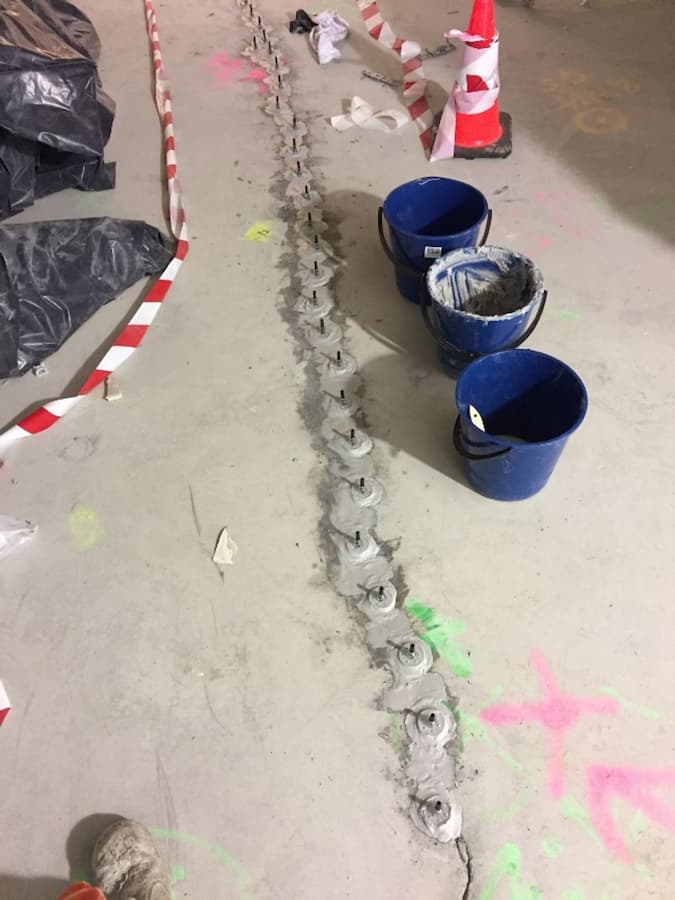 The surface of the concrete is first cleaned along the crack. Loose material and contaminants are removed. The crack is the cleaned out to remove any material so that the resin or polymer can flow freely into and along the crack.
Resin is then injected under pressure either into injection ports which have been place at intervals along the crack. Crack injection is a skilled task and should only be undertaken by experienced tradesmen.
Crack injection may be undertaken using a pump to apply pressure or using a hand pressure gun.
FCS Concrete Repairs are specialists in Crack Injection and Concrete Repair. There are a variety of repair processes and materials available and FCS Concrete Repairs are experienced in selecting the appropriate process and the specialist material required to carryout an effective repair.