Projects Successfully Completed by FCS Concrete Repairs
Client: Blue Mountains City Council
Location: Blue Mountains
Project: Peach Tree Road Bridge, Megalong Valley NSW
FCS Concrete Repairs has taken the bump and the thump out of the Peach Tree Road Bridge road surface for our client, the Blue Mountains City Council, and helped to prolong the life and amenity of the bridge.
Safety Precautions were our first priority.
Nature of Work:
Open Construction Joints were repaired and filled with a flexible filler.
Failing Concrete patches were also repaired and filled.
An important aspect of this relatively small but important job was to provide a smooth transition across the repairs.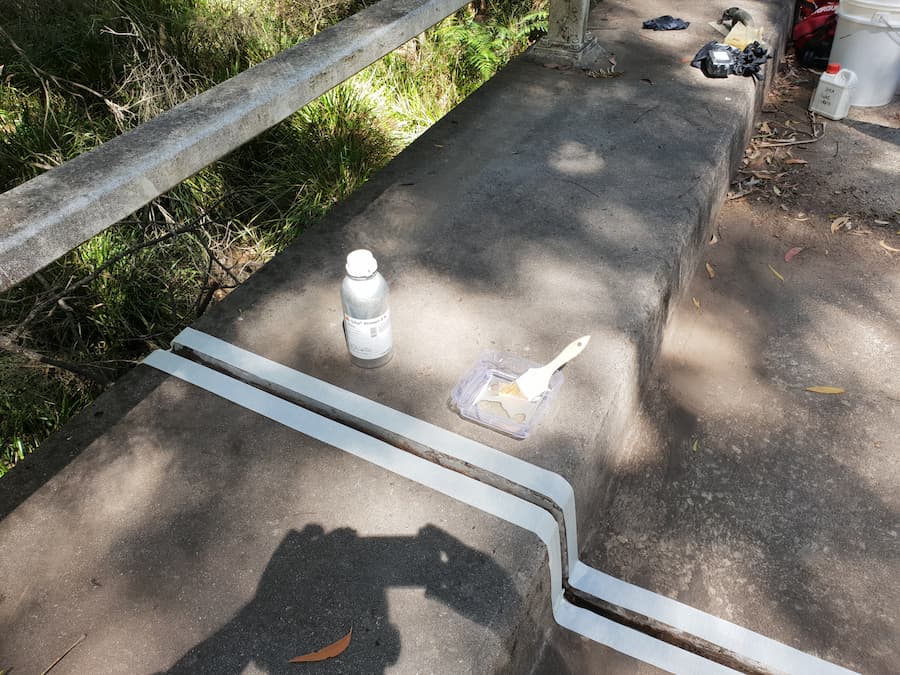 Repair Methodology:
Establish a work safe zone using a FCS procedures.
A Safe Work Method Statement and / or Task Risk Assessment, evacuation plan including the closest medical facility will be written and all personnel will be inducted into it before starting works. A toolbox talk will be held every day before starting works.
Establish the concrete elements types that require repairing and scope up an agreed repair and remediation work method, procedures and draft agreed ITP's Inspection and Test Plans for the works.
Repair Methodology strictly as per Australasian Concrete Repair Association (ACRA) Australian Standard Concrete Repair Methodology HB 84:2018.Guide to Concrete Repair and Protection.
Products Recommended for this Project by FCS Concrete Repairs:
Sikasil 728NS
Description:
Sikasil-728 NS is a non-sag, one-component, ultra-low modulus elastomeric, neutral cure silicone sealant for sealing of joints in pavements according to ASTM D-5893.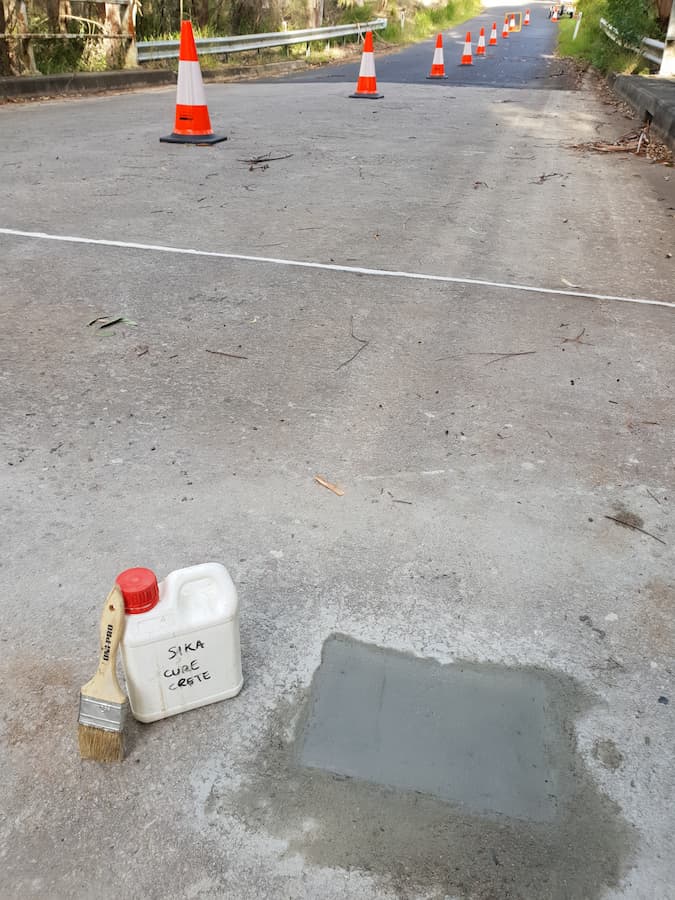 Characteristics / Advantages
Ready to use
Very high movement capability (ASTM C-719) +100%, -50%
Excellent flexibility for use in extremely high and low temperature climates
Very good adhesion, especially to concrete
Extremely long service life due the outstanding UV resistance
Environmental Information
Specific Characteristics:
VOC Content 1,64% by wt
Specific Ratings:
LEED® EQc 4.1 – passes
SCAQMD, Rule 1168 – passes
BAAQMD, Reg. 8, Rule 51 – passes
Sika Primer 3N
Description:
Sika® Primer-3 N is a solvent-based, one-part primer for Sikasil® products used on porous substrates (e.g. concrete) and metals.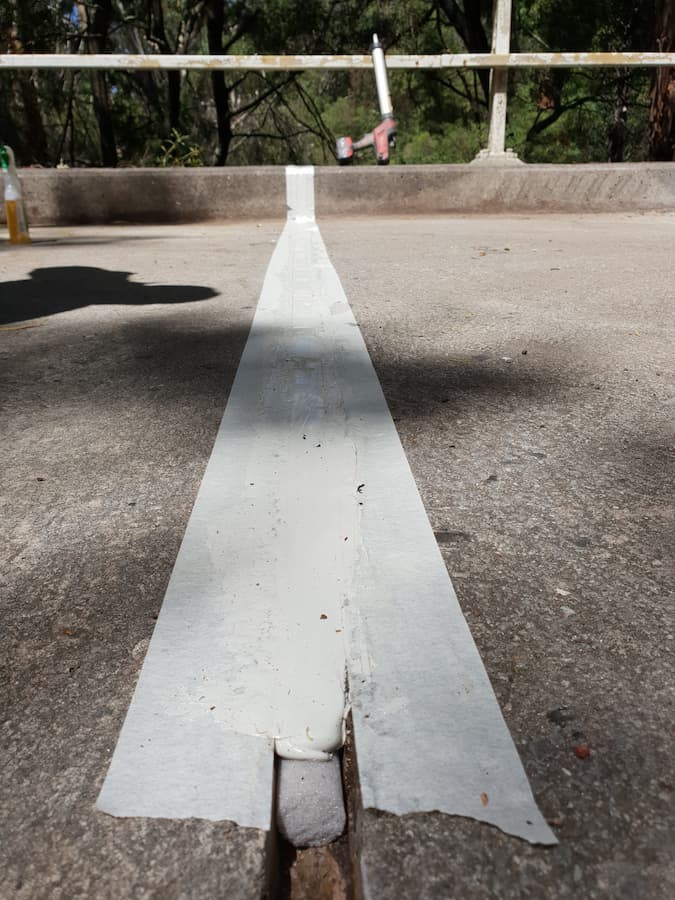 Characteristics / Advantages
■ Easy to apply ■ Water-repellent ■ Isocyanate-free ■ Short flash-off time
Sika Lightlon Rod Closed Cell Foam Backing Rod
Sika Backing Rod is manufactured from extruded, closed cell polyethylene foam, available in rods with different diameters and lengths.
Use: Sika Backing Rod is used as a back up material for cold applied Sika sealants to give the sealant the correct thickness. It also acts as a bondbreaker, permitting the most efficient joint design.
Characteristics / Advantages
Provide firm backing for joints subject to hydrostatic pressure
Easy to apply
Closed cell
No bond to most sealants
Compatible with cold applied sealants (polyurethane, silicones)
Different rod diameters
Good water resistance
Odourless