Sika® CarboDur® Strips are pultruded carbon fibre reinforced polymer (CFRP) laminates, designed for strengthening concrete and are bonded onto the structure as externally bonded reinforcement using epoxy resin-based adhesive.
USES FOR CARBON FIBRE PLATES AND WRAP
Increasing Load Carrying Capacity of concrete floor slabs, beams, columns etc for installation of heavier machinery, to stabilise concrete structures, for changes in building use exceeding design limitations.
Remediation of structural elements due to deterioration of the original construction materials or corrosion of steel reinforcement.
Improvement of serviceability and durability to reduce deflection and crack widths or for stress reduction in the steel reinforcement.
Improved fatigue resistance due to changes of the structural system by removal of walls and/or columns or removal of floor and wall sections to create access/openings/penetrations for new services.
Increased resistance to earthquakes, impact or explosion etc.
Repair design or construction defects such as where there is inadequate reinforcement or structural depth.
Note: Refer Sika Product Data Sheet
TYPICAL PROJECT SUCCESSFULLY COMPLETED BY FCS CONCRETE REPAIRS
Project:
Building Tower in Sussex St Sydney NSW
Description:
Concrete Carpark Slab Strengthening using Sika® CarboDur® Carbon Fibre Strips.
Requirements:
Apply externally bonded Sika® CarboDur® Strips to strengthen suspended slab surfaces and slab soffits to increase the load capacity of the carpark structure.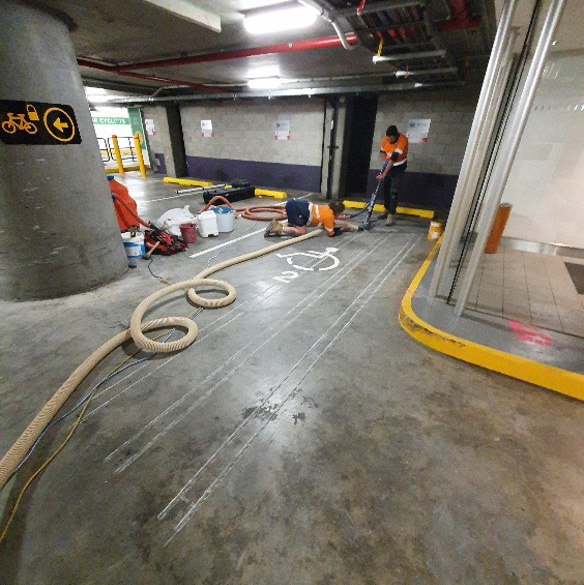 Solution:
Sika® CarboDur® Strips were used by FCS Concrete Repairs in accordance with the manufacturer's specifications and the Engineer's directions to strengthen concrete elements in the building structure.
Sika® CarboDur® Strips may only be used by experienced professionals.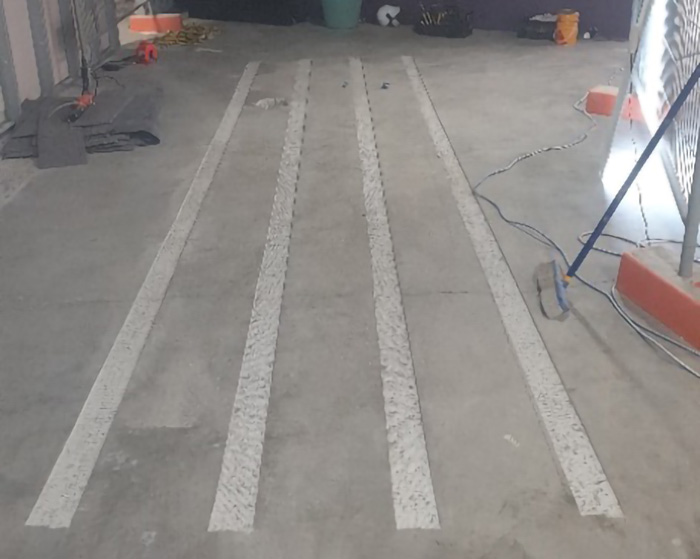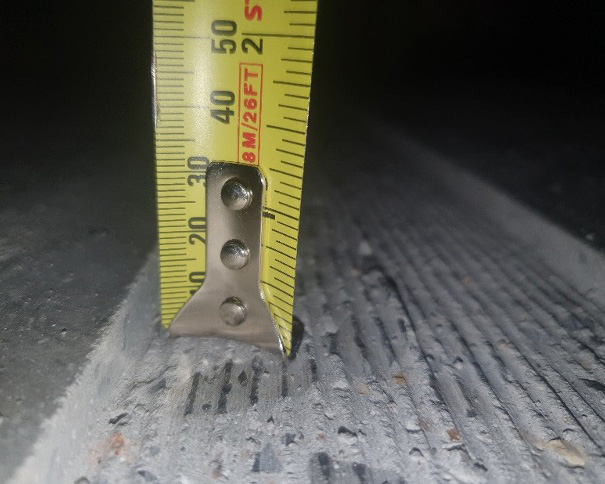 Outcome:
Carpark structure was successfully strengthened to the Engineer's Design in order to meet future loading requirements of the structure.
FCS Concrete Repairs recommend Sika® CarboDur® Carbon Fibre Plates and Wrap as they are non-corroding, very high strength, durable and fatigue resistant, no joints required, and lightweight.
FCS Concrete Repairs advise that Sika® CarboDur® Carbon Fibre Plates and Wrap are cost effective and avoid the need for costly full replacement of under-strength or weakened concrete elements such as suspended floor slabs, beams and columns.