Carbon Fibre

Structural Strengthening
Using Carbon Fibre Reinforced Polymer to strengthen existing concrete structures.
What's Carbon Fibre Structural Strengthening ?
Carbon Fibre is well established as the high strength, lightweight fibre of the 21ST Century.
It is used as an externally bonded reinforcement in the structural strengthening of buildings and other concrete structures, in auto manufacture, in aircraft manufacture and in many other fields due to its high strength to weight ratio
Technical Information:
Laminate Tensile Strength: Mean 

Value 3 500 N/mm2, 5% Fractile- 

value 3 200 N/mm2

Laminate Modulus of Elasticity in

Tension: Mean Value 210 000 

N/mm2, 5% Fractile-value 205 000 N/mm2

Laminate Elongation at Break Tension: Mean Value 1.7%

Glass Transition Temperature: >100Degrees Centigrade
Important Notice: Extensive Testing of the Underlying Base is Essential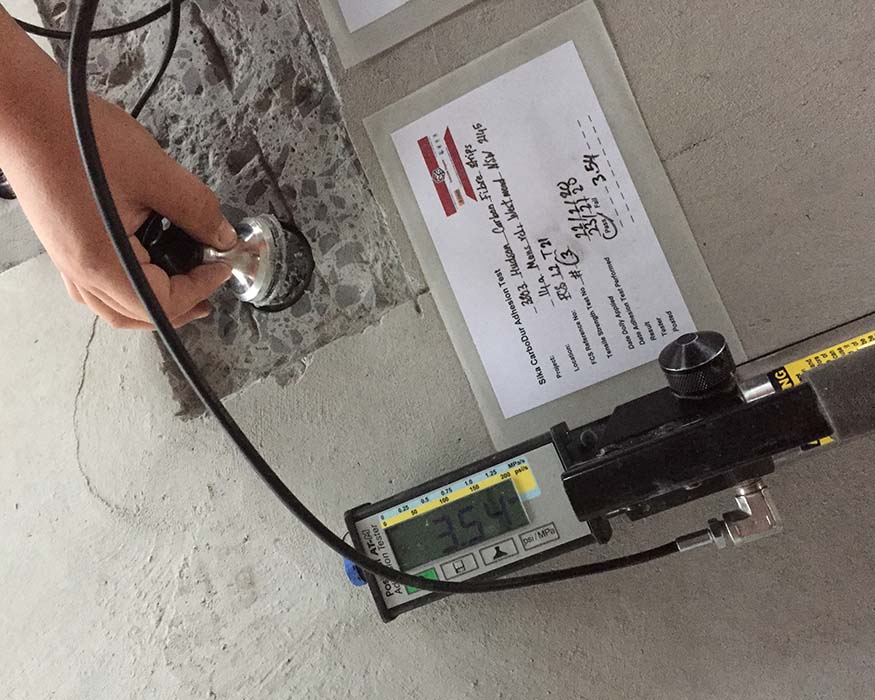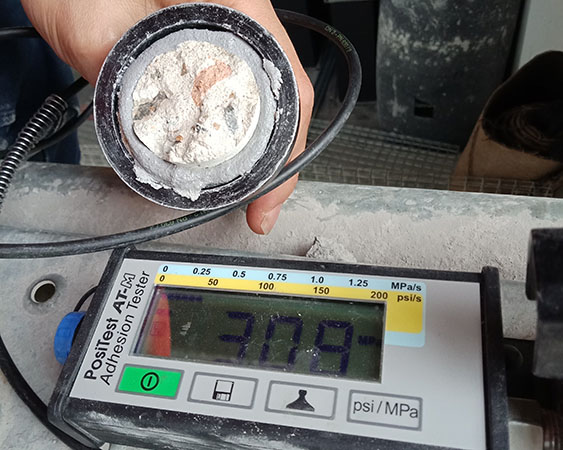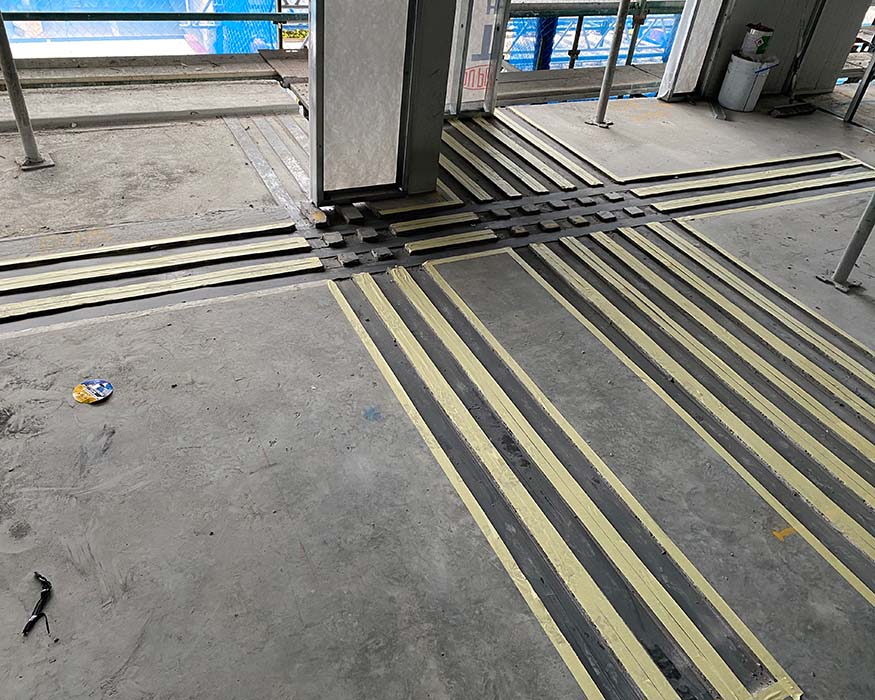 We

use

Pull-off

Testing

technology

to

ensure

bonding

strength

of

underlying

structure

before

application

of

Carbon Fibre

Reinforced
Polymer

(CFRP)

structural

strengthening

material.
Carbon Fibre Reinforced Polymer CFRP plates, wraps and rods are externally bonded to the structural using an epoxy resin based structural adhesive.
This high-performance system provides outstanding long-term durability.
Uses
Floor slabs and beams, bridges, installation of heavier machinery, stabilising vibrating structures, changes of building use, damage to structural elements, deterioration of original construction materials, steel reinforcement corrosion.
Our process considers a tailormade solution for your
concrete repairing need. This is how we approach each project: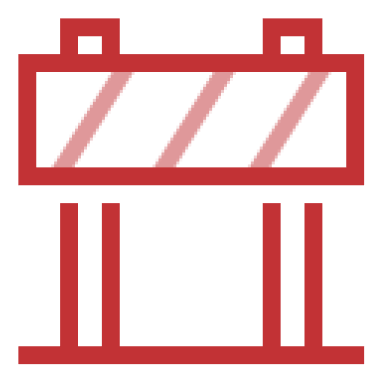 STEP 1: INVESTIGATE
We conduct professional investigations and diagnosis of the issue in order to identify the source and cause. Identifying the source and cause of the issue is vital in finding the best solution and preventing further problems. Once the cause of the issue has been identified and confirmed, we then determine the optimum repair system for each specific application. These processes are often performed under the guidance of highly qualified engineers, designers or architects.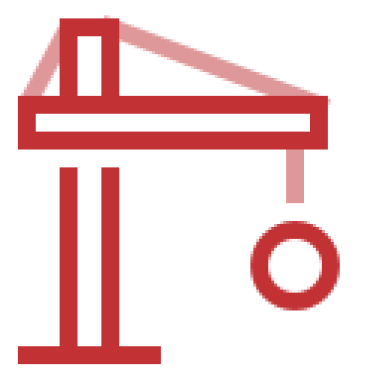 STEP 2: RECOMMEND A SOLUTION
We access the most advanced technologies in concrete Restoration and Preservation from leading manufacturers worldwide to reinstate the structural integrity of any concrete structure. We strictly adhere to all manufacture and design specifications ensuring that the right system is used and applied correctly for your project.

STEP 3: GO THE EXTRA MILE
Longevity and continuing performance of the repair can be at risk if protection and preservation measures against future potential contamination threats are not adequately addressed. We also conduct operational and environmental investigations to ensure that future contaminant risks are specifically controlled using the most effective treatments available.